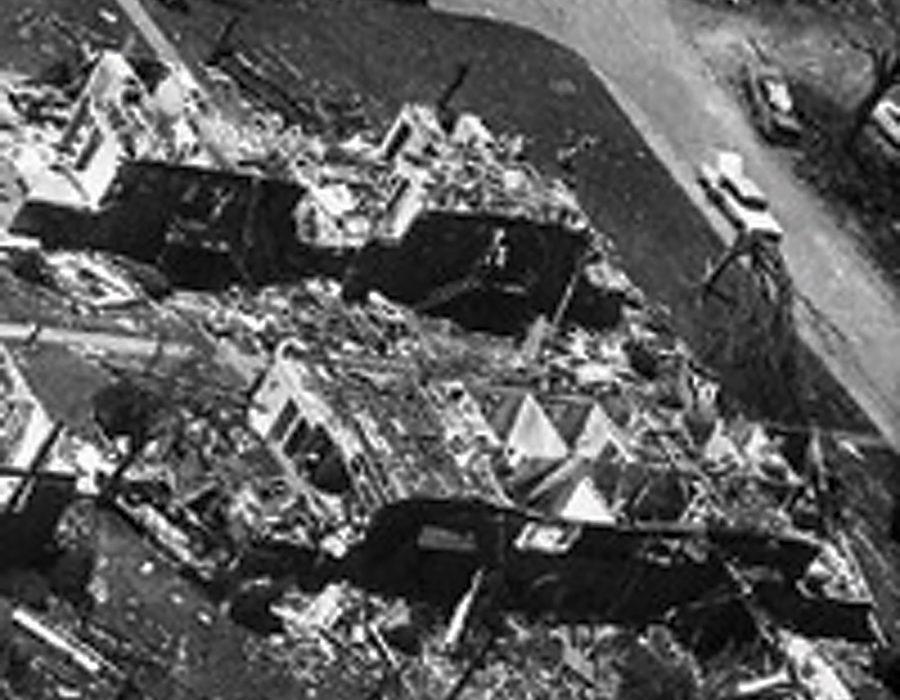 In times of crisis, you find out what really matters.
On June 8, 1966, an F-5 tornado ripped through Topeka, Kansas, destroying everything in its path. Hundreds of homes and businesses were destroyed, and many thousands more were damaged. Some lost not only all of their possessions, but were able to escape the destruction with only the clothes on their backs.
In the months following the storm, several apartment complexes sprung up to meet the needs of those who had lost their homes. Along with the construction of these complexes, there arose a huge need for laundry services. It was in the wake of this natural disaster when we realized just how much laundry really matters, and Jetz Service Company was born.
Since the Topeka tornado of 1966, Jetz Service Co., Inc. continues to meet the laundry service needs of thousands of residents. Our business has grown to include the installation, maintenance and service of coin-, card- and mobile-activated equipment, domestic in-unit washer and dryer rental, and "free use" laundry solutions for colleges, universities, and multi-housing communities.