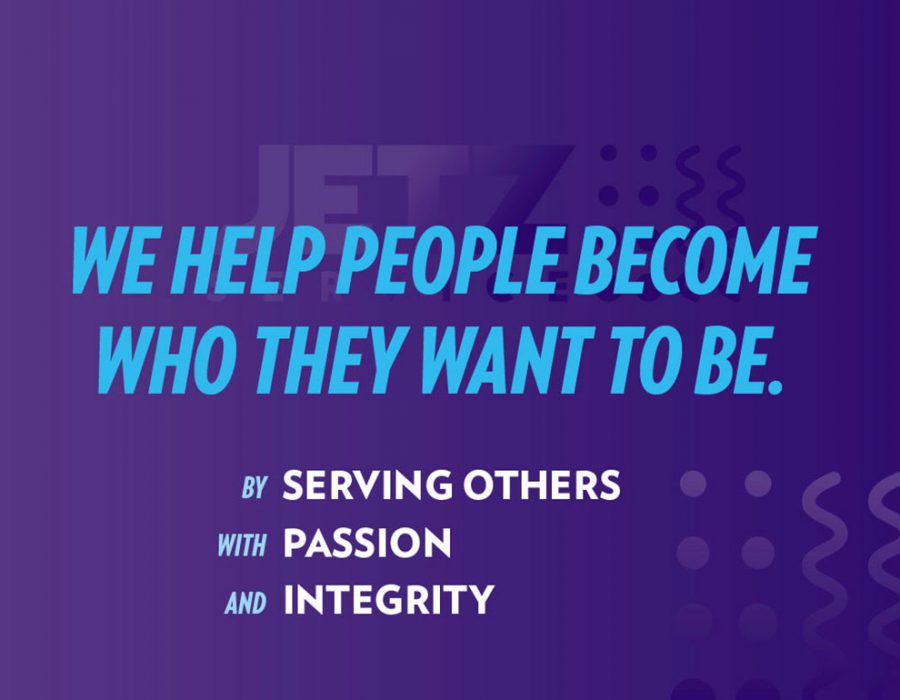 Our Purpose
We help people become who they want to be.
Our Primary Values
Serving Others with
Passion and
Integrity.
Jetz Service Co. lives our purpose in the following way:
For Customers
We provide the laundry room equipment and service that provides the clean clothes and confidence they will need for that big occasion; such as a first date, a first job interview, or any other first impression.
For Our Employees
We provide opportunities for growth and advancement to help them achieve their goals and dreams through training, professional development and career paths.