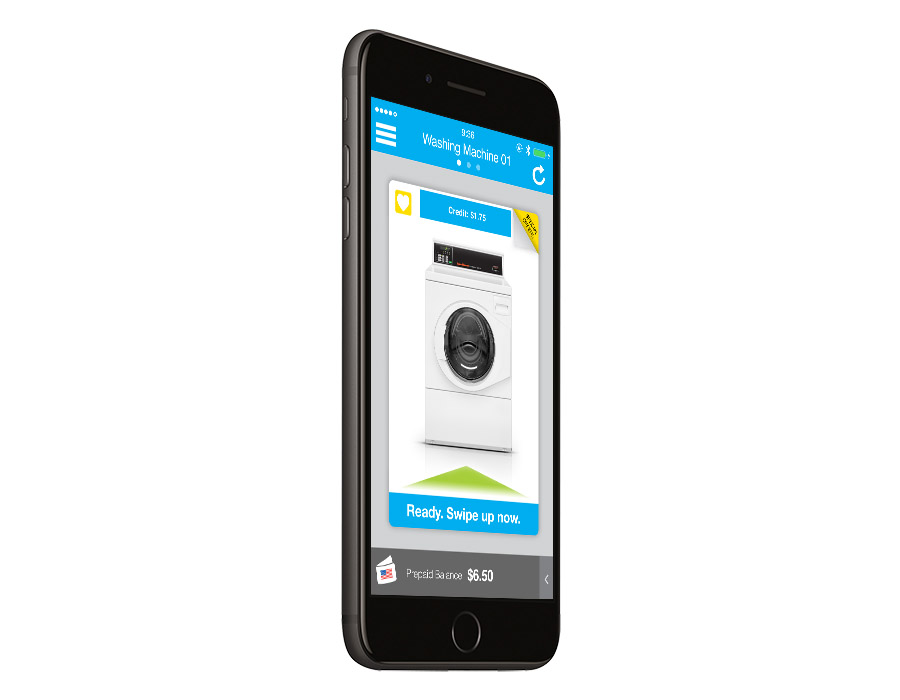 Coins no longer required
Jetz Service Co., Inc. has partnered with PayRange to provide mobile- or smart device-activated equipment and easy payment options for your residents. Using BlueTooth technology, laundry goers simply open the free PayRange app (available on AppStore or Google Play), select the machine in front of them, and swipe to begin their laundry.  The vend price is deducted from a mobile "wallet" that is reloadable, and tied to a credit card on file.* When their laundry is done, PayRange will notify the resident through push notifications sent to their mobile device.
Not only does PayRange provide residents the convenience of not having to bring loads of quarters to laundry rooms, it helps improve laundry room operations for property managers and owners. PayRange equipped machines keep track of coin usage (in addition to mobile-activation), and provides more accurate accounting of all monies collected. To entice residents to try the service, the first load of laundry is FREE!
* PayRange requires users to create an account and input a valid credit- or debit-card number for their mobile wallet. If cellular service is not available in the laundry room, Internet connectivity may be required. A credit card processing fee for the use of PayRange may be assessed.